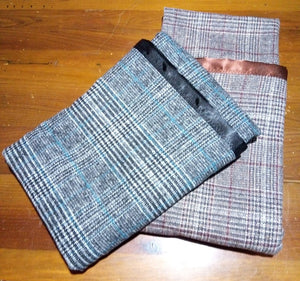 These blankets are made from a luxurious wool blend flannel. They are light, soft and warm, and their generous size 
(150 x 136) making these the ideal winter wrap for baby or lap blanket for sitting and reading or watching TV in winter.
Finished with satin to the top and bottom edges, these blankets will be loved by old and young alike.
More photos coming soon, or buy now as numbers are limited.