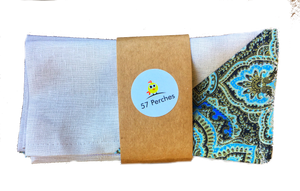 These beautiful linen table napkins will add luxury to your dining table. Made from luxurious stone coloured linen and trimmed with a cobalt and gold print, linen gets better the more you use it.
Generous size (approx 40cm x 40cm).
See also our tea towels and cushions in the Blue Symphony range.
Our linen products are made to order and our turn around is fast!